There were several problems on my personal twitter account and twitter accounts for our projects today. For example there were no profile pictures shown, neither for the pictures or the post, no access to ads and finally no access to accounts whatsoever. The bugs lasted for a few minutes.
Profile picture doesn't show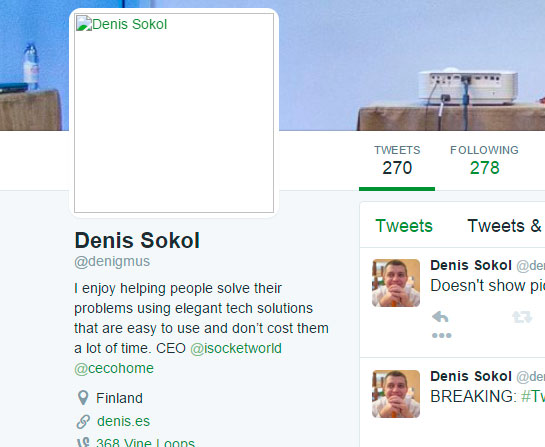 Embedded picture doesn't display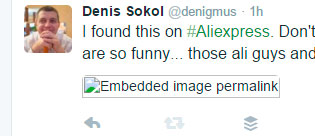 No access to ads center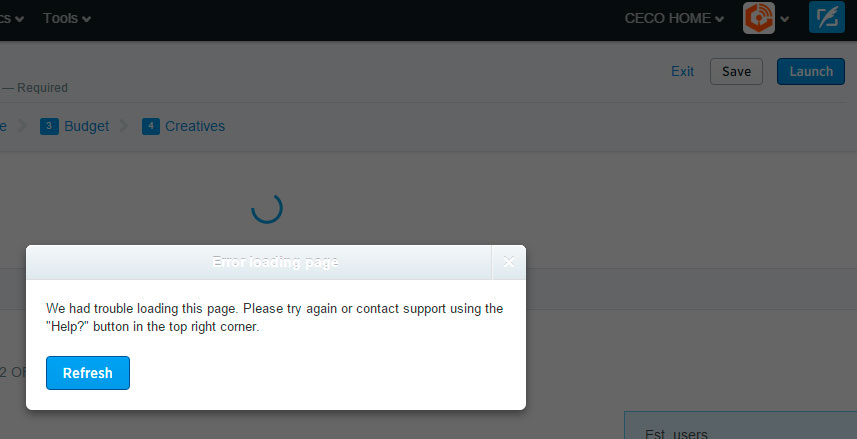 Totally lost access to accounts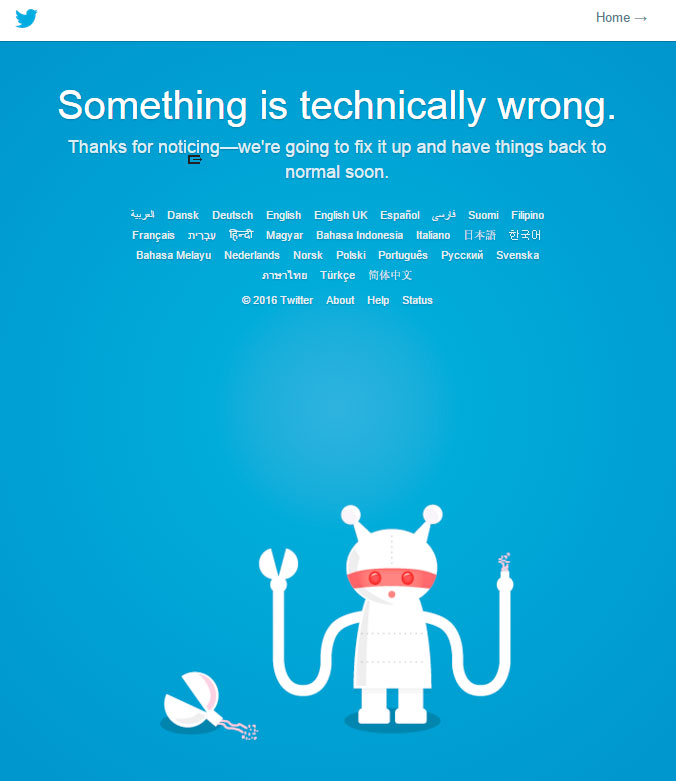 After all these failures I decided to investigate the story that went unnoticed during the holiday season. The story about how Twitter possibly wanted to cheat me and maybe other advertisers. There is another reason why I went back to this story – I will mention it at the end of this post.
Paid followers
In December 2015 we decided to build the network for our new project @cecohome using Twitter's ads with objective "Followers".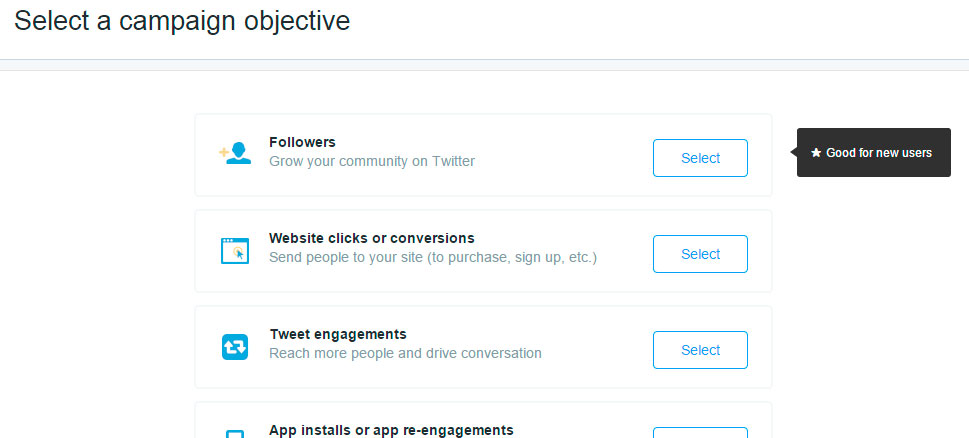 At the same time we ran a similar campaign on our other project - @isocketworld
I set the rates and budgets for both accounts, we wrote interesting tweets for our target group and we immediately began to get followers.
We had spent a few dollars on @cecohome when I occasionally noticed a strange statistic - we had paid for more followers than we actually had.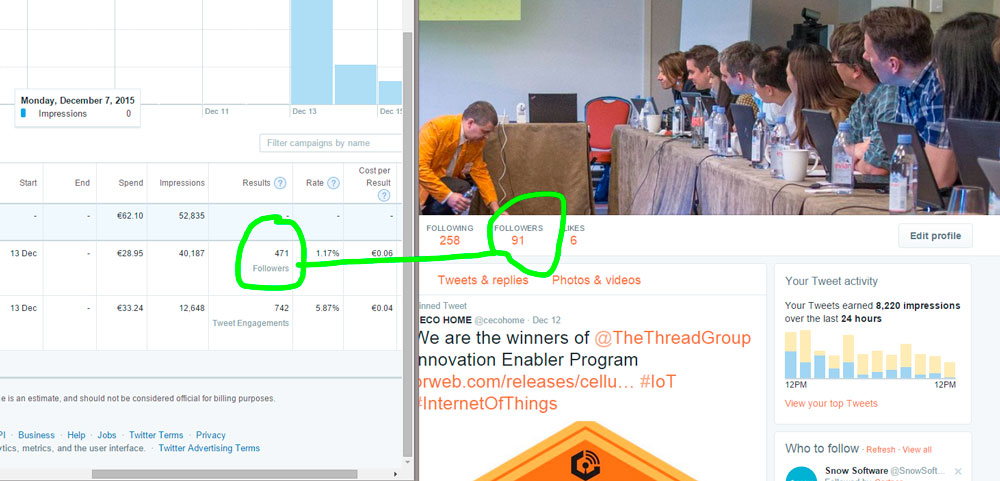 I contacted twitter support with this screenshot and I was surprised (positively or not… I'm not sure) to get the following answer from Twitter shortly afterwards.
Thanks for writing in, you've encountered a bug and we're refunding you the total amount right now. Sorry about that and please let us know if you have any other questions. [...]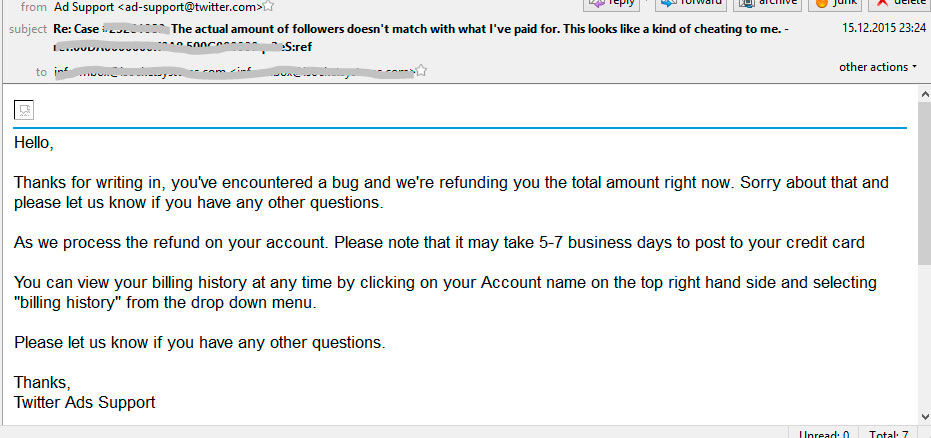 A bug! Well… my first thoughts: when, if at all, had they planned to inform me? OK, that's easy to check. You remember we have another account with the same objective – "Followers". Let's wait and see if Twitter tell me that they found a bug in their systems and are going to refund on a goodwill basis on that second account too.
Dream on! Nobody takes care of your wallet. I contacted Twitter support on another ticket with the same problem for our second account @isocketworld. And?
Thanks for writing in. Our engineers are currently looking into the follower issue, and we will provide an update when we har back from them.
And soon:
We've refunded the €47.70 amount for your followers campaign. You should see this reflected on your credit card in 5-7 business days.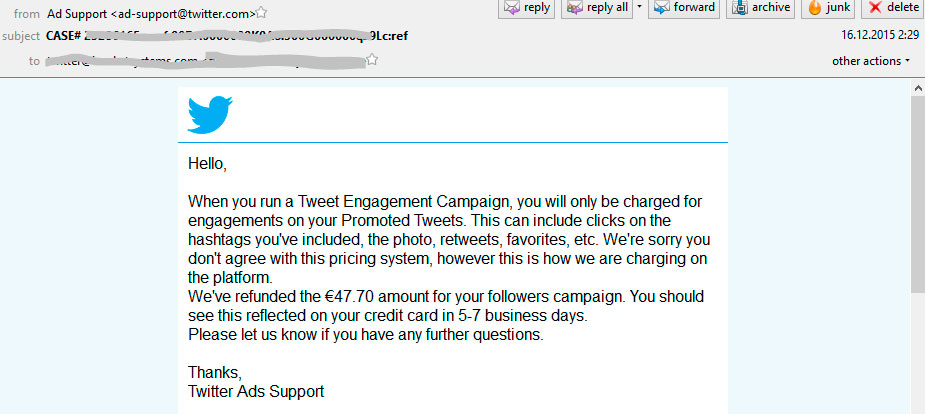 Again the bug!
Is that a real bug or is this done on purpose? I would not like to believe that humanity has sunk so low, but after the Volkswagen story I have my doubts…
I have definitely decided not to advertise on Twitter anymore. I will write a post later if ads on Twitter make any sense. As you can see from the last answer there were some questions about the campaign with "Engagement" objectives. I plan to explain to you how people actually react to your ads and if you can get any good result from ads on Twitter.
Open questions
What if I did not contact Twitter? Would they have told me about this bug?
What if I outsourced my campaign to someone else?
Does it make sense to advertise on Twitter at all?
The big questions
How many others have advertised but have still not been informed about this bug and have therefore not been refunded?
I believe I know the answer to these questions at least. Today I contacted Twitter again asking whether they have sent out any press-release about the bug, since almost one month has passed since I discovered the problem.
Here is the answer:

Thank you for your inquiry. At this time we do not have any official press-release about any bugs that we can send you.

I leave judgments to you.
This answer encouraged me to share my story with the world.
Tell your friends to check their wallets if they have used Twitters ads recently!
Share the story! Don't be quiet!